Model Description
CV3 IS THE FIRST THREE-WHEELED SCOOTER FROM KYMCO.
The unique characteristic of CV3's front two-wheel design allows CV3 to provide extra stability and confidence, under any circumstance. Enhancements such as two drive modes, heated grips, keyless one touch start, cruise control and ABS braking all come as standard to make CV3 the new standard for three-wheeled scooters.
CV3 is powered by a horizontal-twin 550cc engine to provide superior power that is fit for a market leading scooter. CV3 features front upside-down suspension, a newly designed rear fork and adventure-oriented tyres to provide the needed ability to ride easily on rough road surfaces. CV3 is also equipped with an electronic anti-leaning system and a standing assist system to allow the CV3 to stand perfectly upright when stationary. The CV3 features a Power Transmission Matrix (PTM) to deliver a perfect weight balance to the vehicle, resulting in a better handling capability.
CV3 is also equipped with the new KALS system (KYMCO Advanced Leaning Suspension), which allows the CV3 to adapt more fluidly on cornering and rougher terrain and allows for a maximum lean angle of 40°. CV3 features KYMCO's new LED, 6-inch TFT display technology, which incorporates Noodoe technology as well as new ways to enhance the user experience with synchronization with the piano keys central console. CV3 also allows for riding on a standard UK car license issued before 2013 and provides a foot pedal for familiar braking for car drivers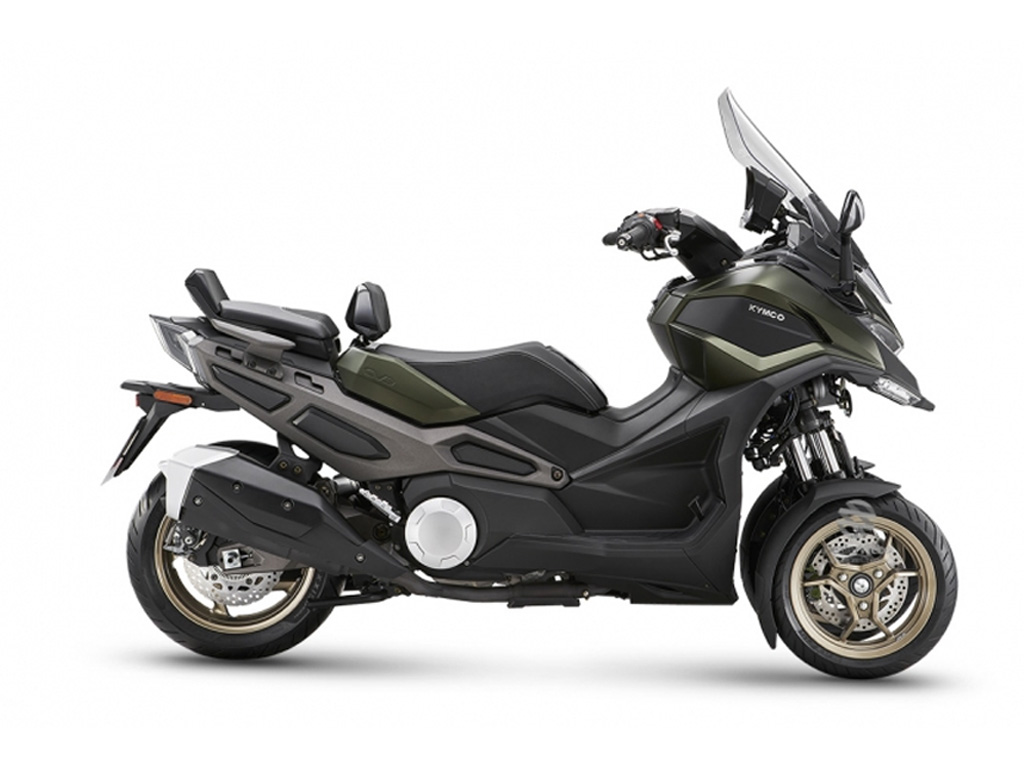 Brand Name
Product Name
Price
Product Availability