Model Description
ELECTRIC MOBILITY
The Rieju E-City 3000 W with a Dual Battery is equipped with a BOSCH engine with FOC (Field Oriented Control) built into the rear wheel. With a maximum power of 4750 W and a torque equal to 17.0 Nm. Developed with cutting-edge technologies, it's smart and efficient. The EBS brake charging system offers regenerative charging of the battery during braking. It has a precise and clear digital LCD display showing all the details required for driving.
The E-City 3000W is sold in a single version with 2 batteries. These consist of Greenway lithium-ion batteries, each with a capacity of 2100 Wh, which can be rapidly replaced with the appropriate additional battery. Each battery weighs 12 kg, is easily removable from the seat compartment for domestic recharging and can also be recharged directly on the vehicle via its charging socket.
It's autonomous for up to 140 km at an estimated 40 km/h thanks to the dual battery.
The E-City 3000W is an electric scooter with a modern and refined design and outstanding details, including a comfortable 780 mm high seat, a flat footrest base, a bag hook and a USB socket integrated in the front shield. The front headlight and indicators use full LED technology. It has a disc braking system with a CBS system and 110/70-12 tyres at the front and 130/70-12 tyres at the rear.
Its low weight (90 kg) and its frame with a 1308 mm wheelbase make the E-City a scooter that's easy and comfortable to drive and, as a result of the three driving modes, it constantly adapts to the driver's every need:
• ECO, for journeys with increased autonomy.
• DYNAMIC, the right middle setting for everyday use.
• SPORT, to experience sprint driving.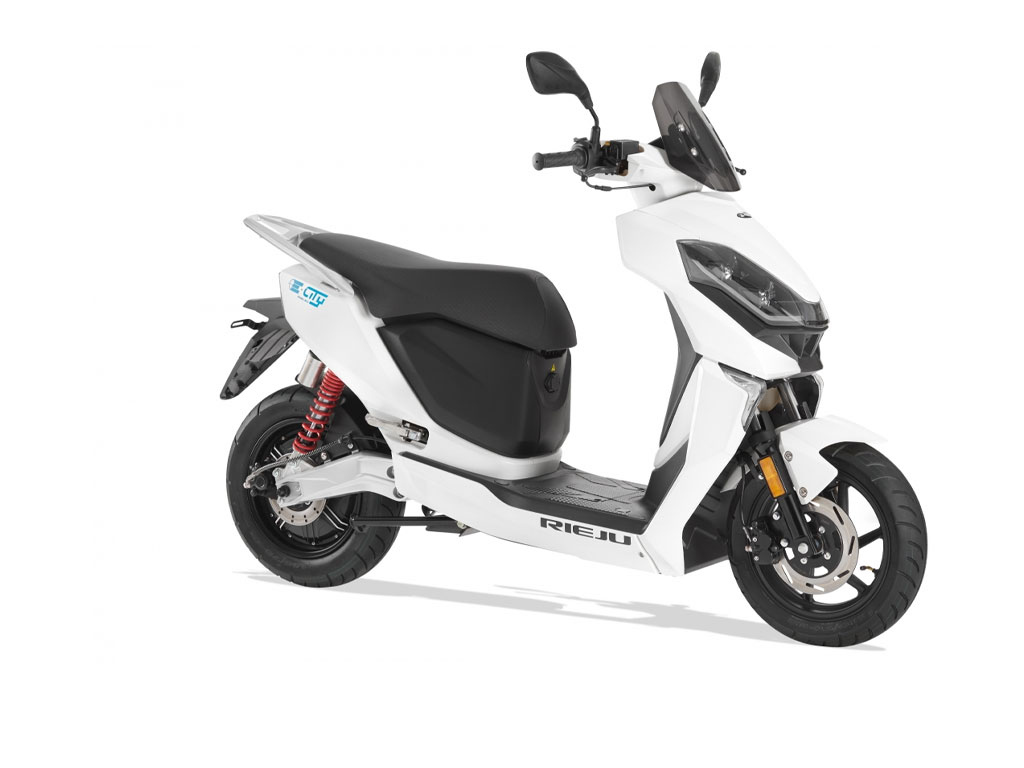 Brand Name
Product Name
Price
Product Availability